Duelist Wireless Controller for the Switch
Brand

SKU:

209501610

UPC:

709750008747
Super Smash Bros Controller for Nintendo Switch & PC
Introducing the Retro Fighters Duelist wireless controller for Switch. The new and exciting way to play Super Smash Bros. Ultimate!
The Ultimate Controller for Super Smash Bros.
Aesthetics and look of a GameCube controller. Ergonomics and comfort of a "Pro" controller!
The Retro Fighters Duelist Wireless gamepad features an array of new features for the Super Smash Bros. Switch gaming community. The Duelist is designed with comfort and ergonomics in mind; it feels great in the hands and allows for easy access to all buttons.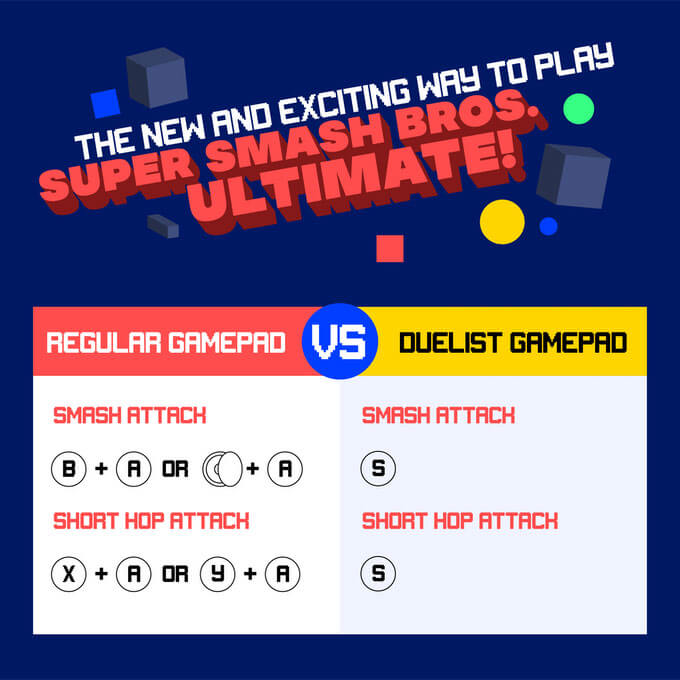 Duelist vs. the Competition
What makes the Duelist stand out from the crowd?
The Duelist showcases an innovative take on the classic GameCube controller. Players can now perform their favorite "Smash" or "Short Hop" attacks with the push of a new "S" button. You can switch between either attack option by pressing the "Mode Attack" button (Punch icon) located at the center of the gamepad. The "A" button is also larger giving it the perfect feel for playing Super Smash Bros. Ultimate!
Wireless Technology & Additional Features
The Retro Fighters Duelist Wireless gamepad features the latest in Bluetooth technology. The controller has a range of 30′ so you can game from afar! Also, we included the ability to turn the system on directly from your controller – just grab your controller and you are ready to play.

In addition, the wireless controller features rechargeable Li-Ion batteries, so no more need for batteries – easily charge your controller with any USB-C cable.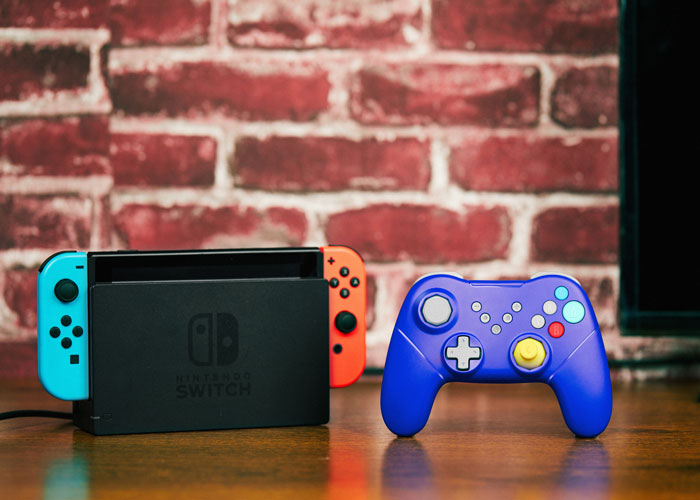 Innovative features to bring you the best gaming experience.
The buttons on the Duelist have been carefully designed and placed so that no matter where you have your thumb, you'll have easy access to all buttons. No matter how you play, you will have a seamless playing experience!