Wingman NS PS3/PS4/XBOX to Switch Controller Adapter
Brand

SKU:

FM00008517

UPC:

4713291621910
Make PS and Xbox controllers serve your Switch.
Use PS / Xbox controllers and arcade sticks on your Switch.
Introduction
Yes, of course you love Switch and there are so many great games on it, don't you?
But for those of you who are keen to explore the world of gaming, perhaps you'd prefer to use your usual Xbox or PS controller?
Wingman NS, the answer to your cravings.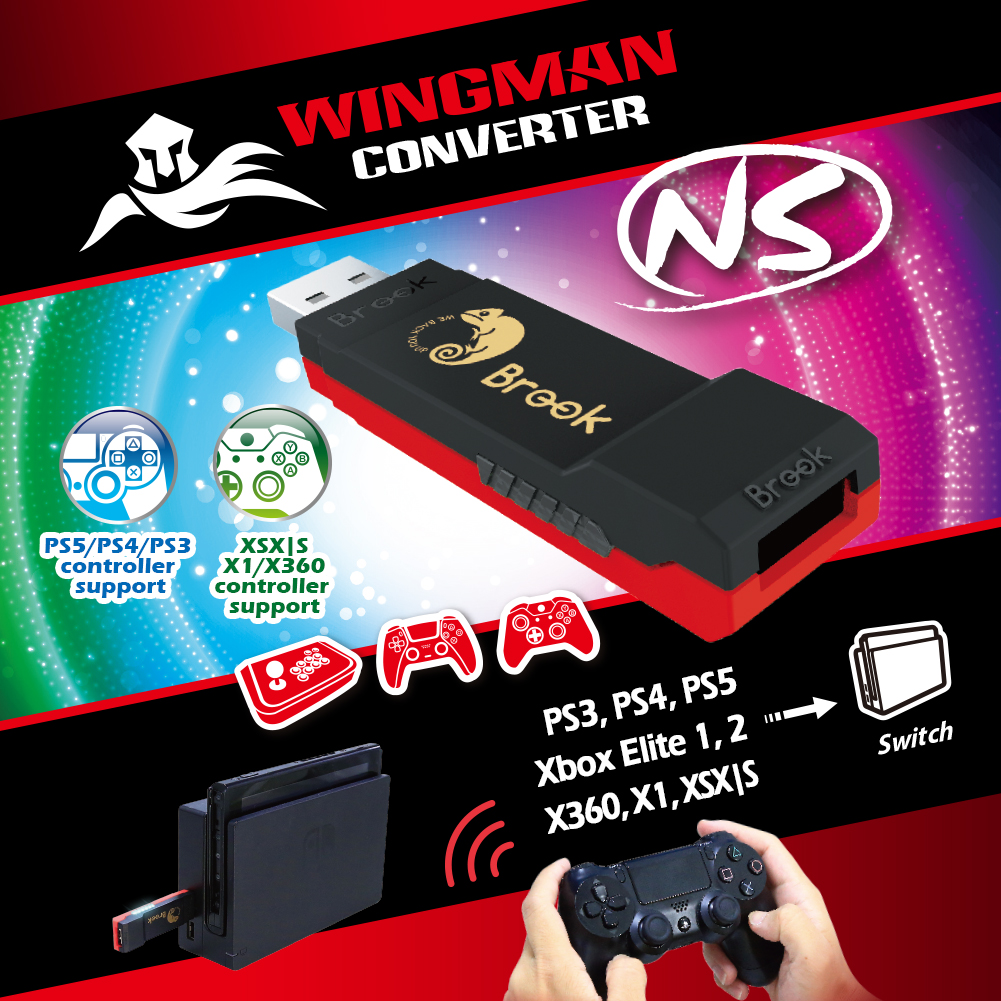 Features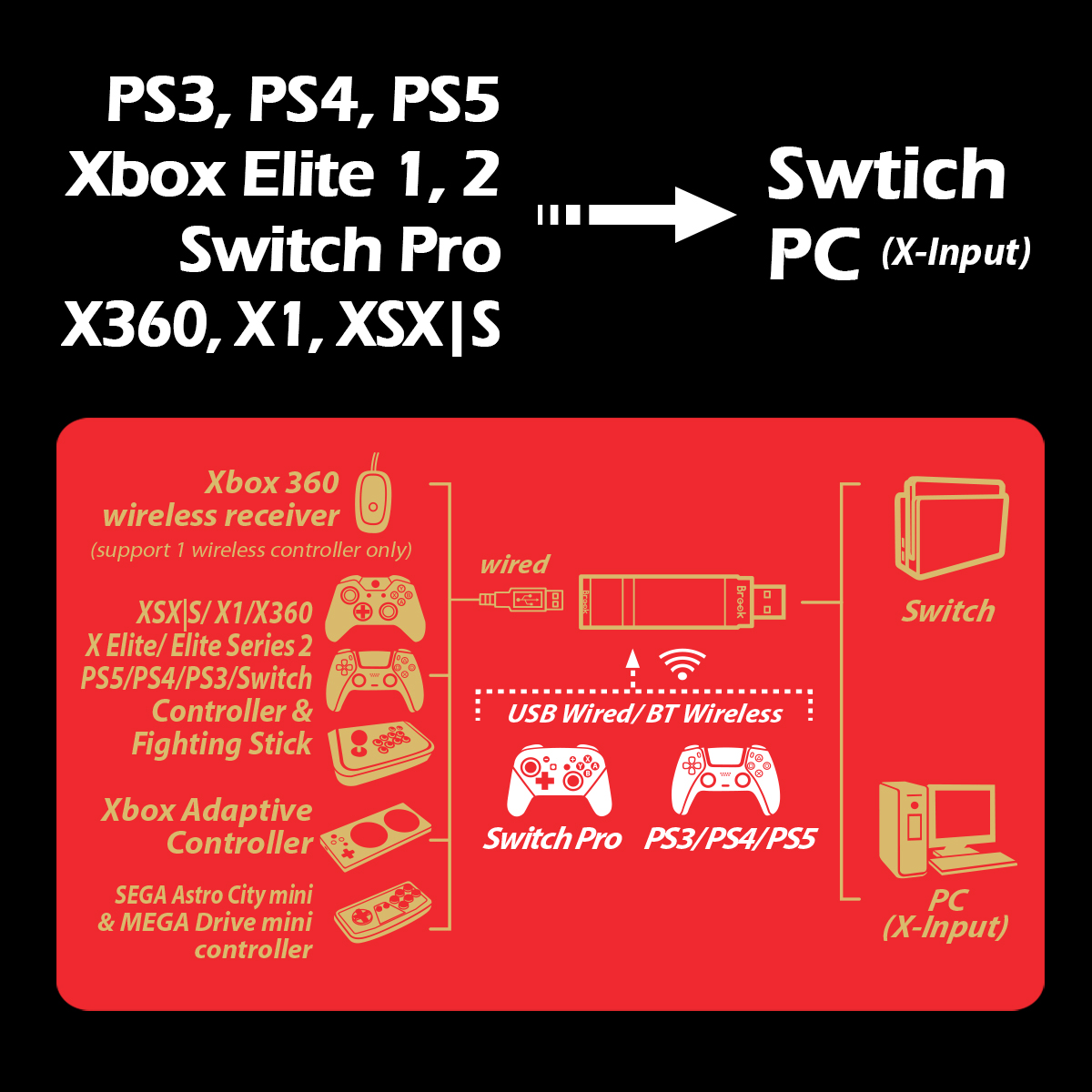 Notice
If Xbox One Elite Series 2 controller is used, please turn off controller profile settings to prevent interference with Wingman NS's Turbo or Remap settings. As Xbox One Elite Series 1 controller is incapable of turning off profile settings, when using with Wingman NS, please make sure that the controller buttons are configured to the factory default settings to ensure correct operation of the Turbo/Remap settings.